"Bexio approached us with a clear objective: to elevate their digital marketplace by boosting conversion rates and enhancing user satisfaction. Collaborating closely with the dedicated team at Bexio, we dove headfirst into the project. "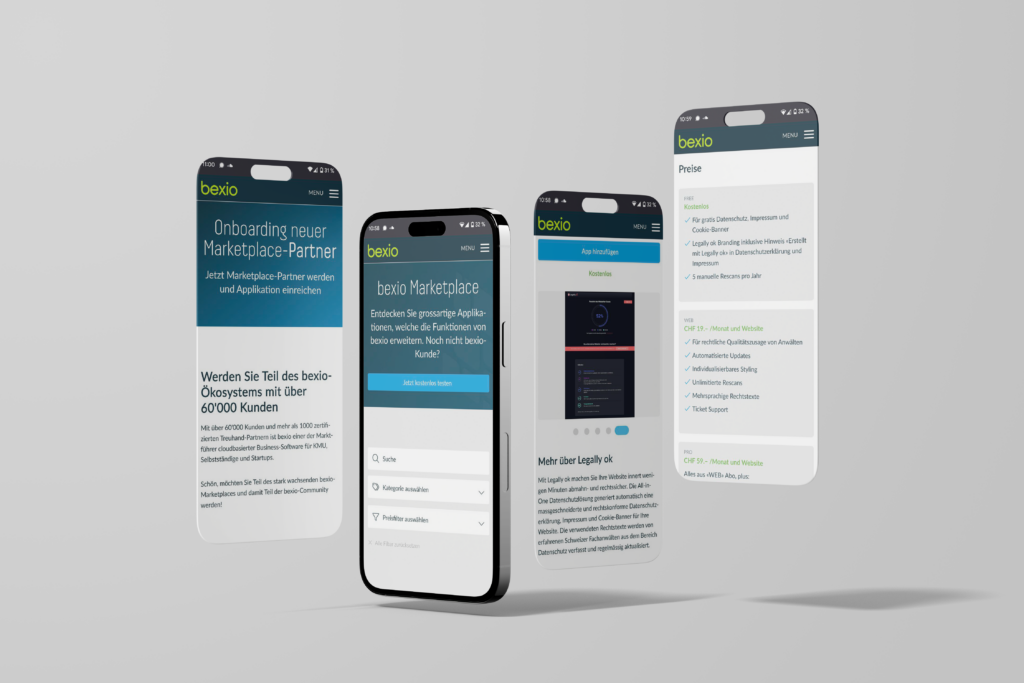 Marketplace Screenshot Galerie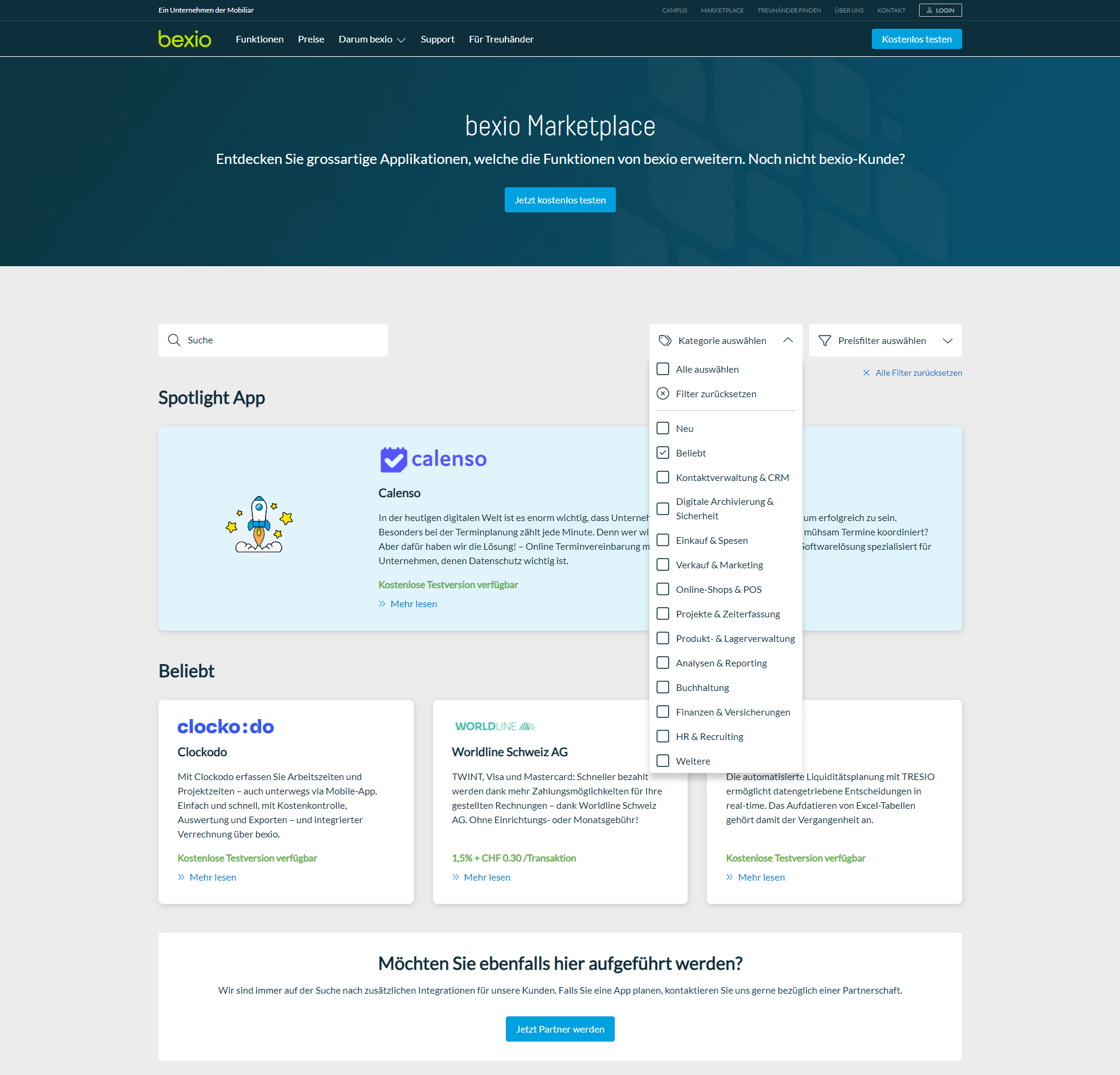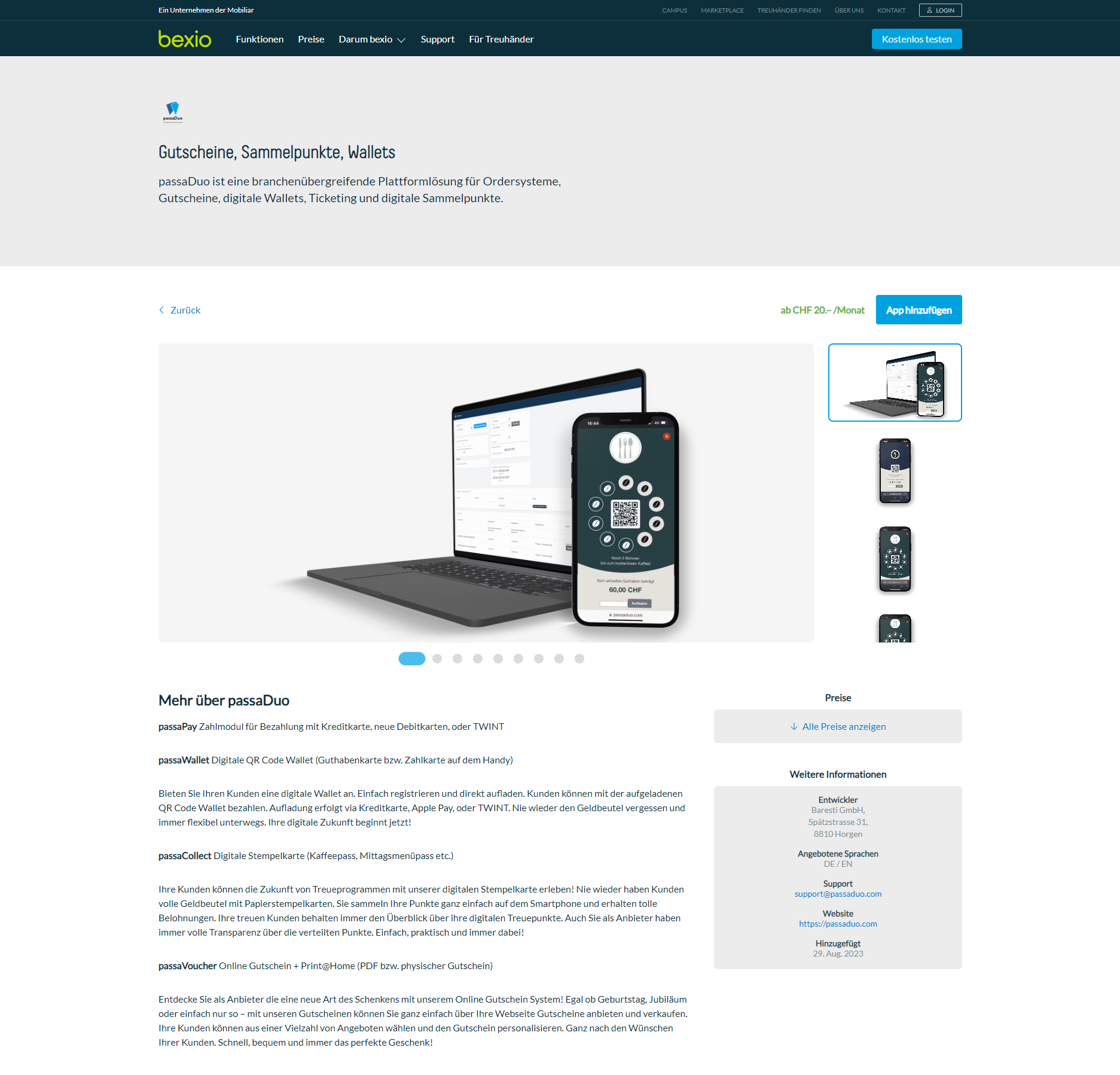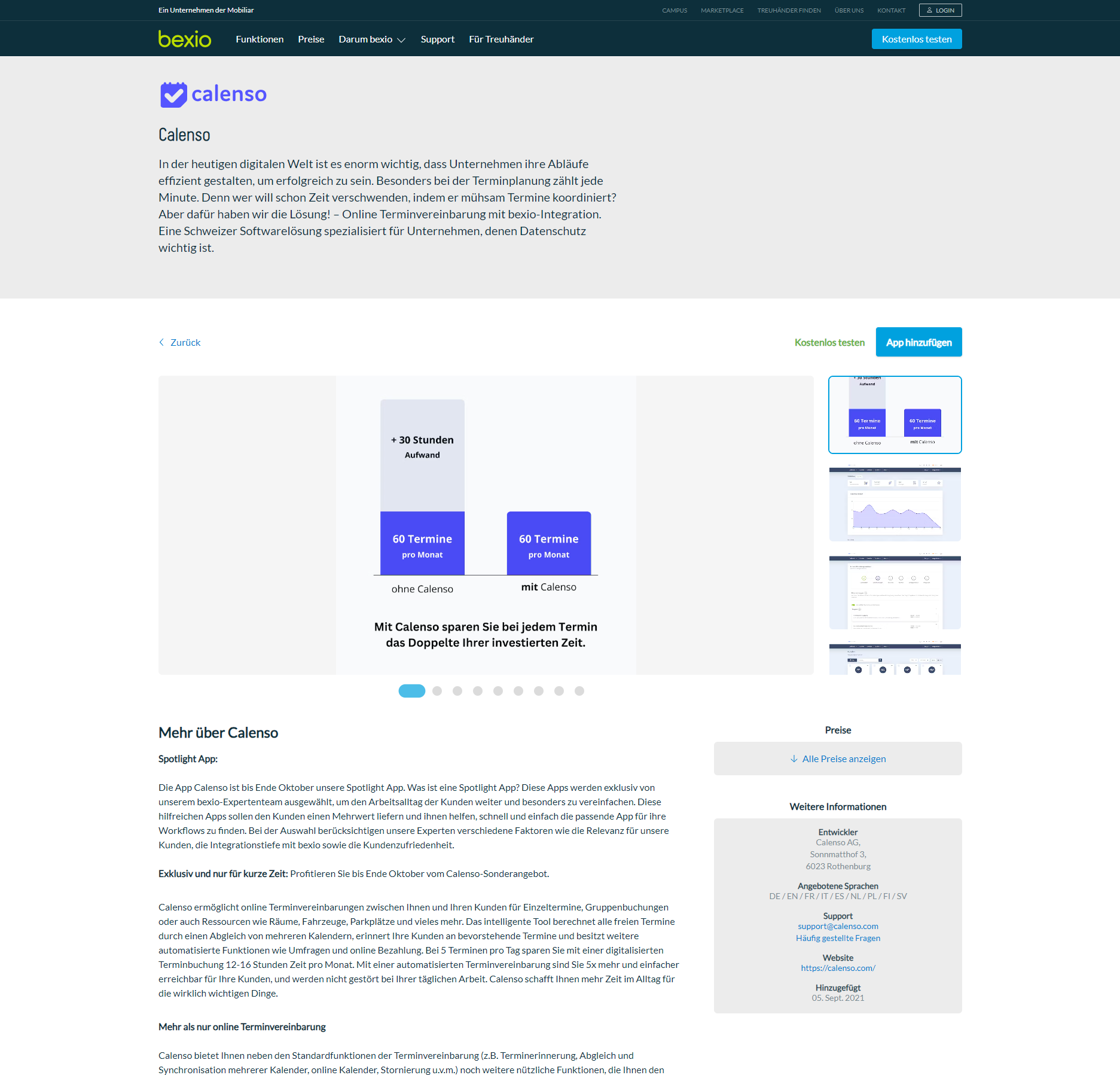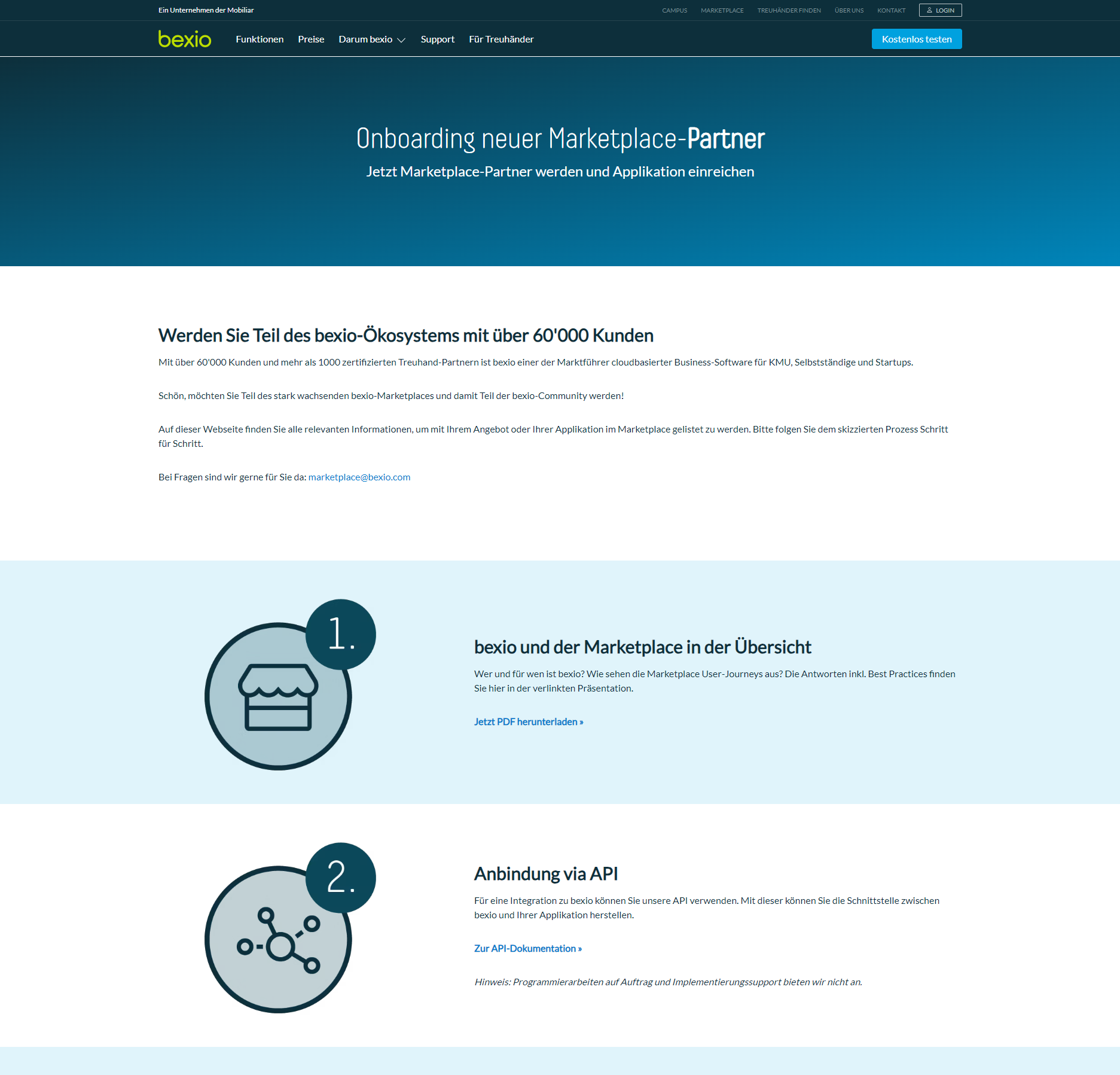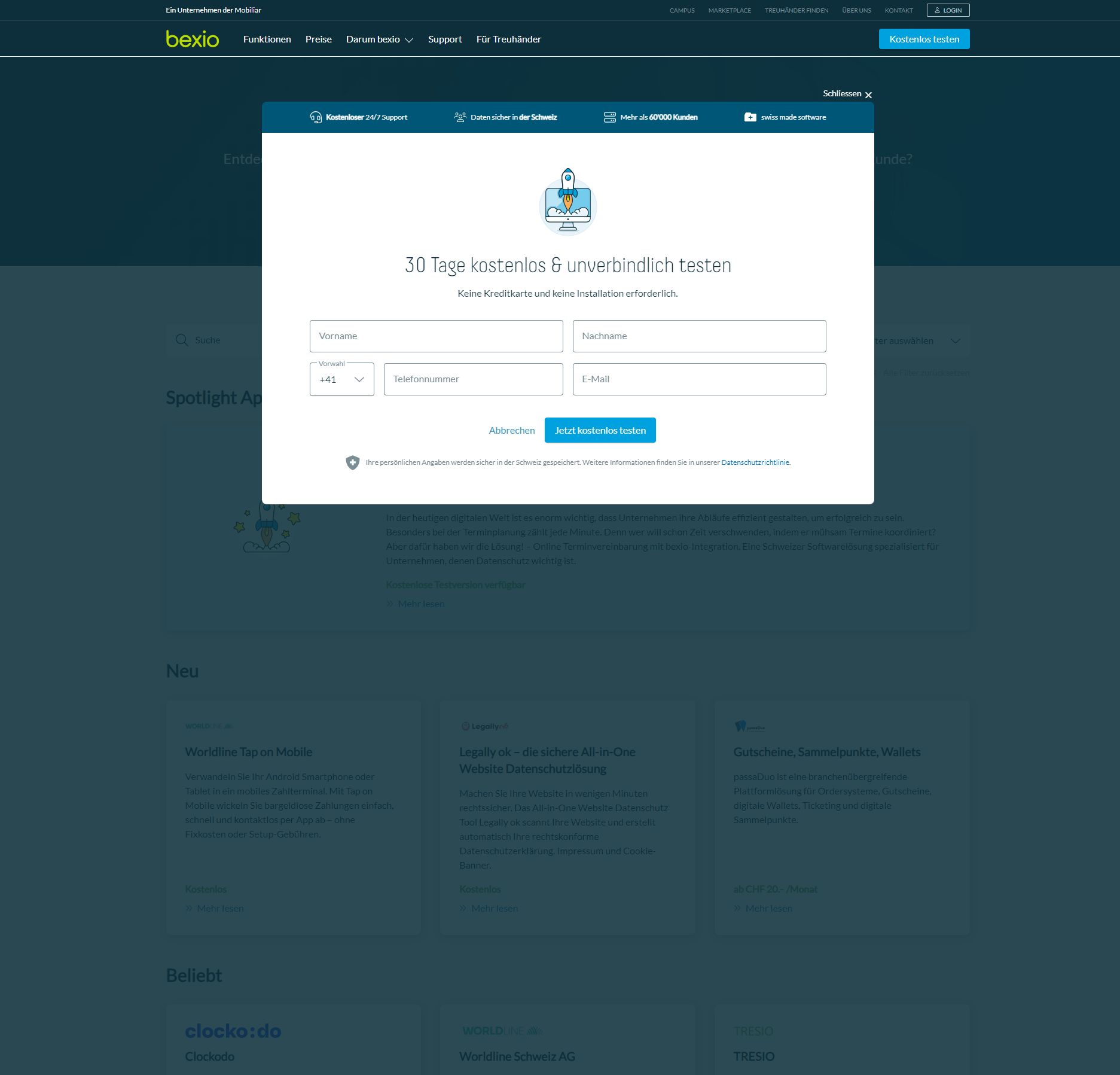 Bexio presented us with the challenge of enhancing and optimizing their marketplace setup. Through an initial series of user tests, valuable insights emerged, illuminating the primary pain points.

Armed with this knowledge, we crafted an innovative interactive prototype for a subsequent round of user testing, thereby validating our discoveries and hypotheses.
The reimagined marketplace not only empowers Bexio to showcase and elevate select tools but also furnishes users with rapid result-filtering capabilities.

Enhanced by a contemporary UI, the platform boasts detailed pages featuring recommendations and associated tools, providing a seamless and enriched experience. 

Final thoughts – The key factor that contributed significantly to the success of this project was the remarkable collaboration with the Bexio team. Together, we approached the challenge with open minds and a shared commitment to excellence. As a result, the project now boasts cutting-edge interaction patterns and a refreshing UI design, skillfully crafted by our Head of Design, Chris.